Sawyer Island Anglers came together in 2021 around the amazing saltwater fishing opportunities in Midcoast Maine. We are based on Sawyer Island, which situates us nicely to both the Kennebec Watershed and the Boothbay region. We fish on a 28' Caymas named Stella Luna. While comfortable for inshore fishing, every square inch of her contributes to her fishing abilities. Though we are a new group, each member brings years of experience fishing the waters we charter. Experienced anglers will enjoy targeting big fish in the ocean rocks and sight fishing in shallow water with a pronounced fly presentation, while our trips are also accessible to new anglers looking to get on their first Maine fish. Just let us know what kind of fishing you want to do!!
A typical day begins with a pickup at Knickerbocker Park, the landing is directly between Boothbay and Hodgdon bridge. Our fishing strategy depends on the time of year. In the early season, it's all about the Kennebec and Back Rivers with hungry schools of migratory stripers pouring in every day, blitzing wherever there's moving water. When things heat up in July, stripers cruise the shallow water flats of the Kennebec and Sasanoa as well as the deep water drop offs along the ocean front and the mouth of the Sheepscot River. August is the hottest month which makes the fish a bit picky but knowing the right times to fish certain places can be very fruitful for bigger fish. In the cooler early fall months, the fishing picks back up as the stripers get beefed up for their long swim back to their winter waters. While each of these times offer great fishing, their differences allow us to explore different angling tactics for those who like to try new things.
Keith Canning is a passionate fisherman and boat captain. He grew up spending time in coastal Maine getting to know the waters here. Keith ran sight seeing charters out of both Portland and Boothbay sharing his love of the area with his guests. This summer, a new disease, fishing mania, has prompted him to start Sawyer Island Anglers. Be warned: it's contagious!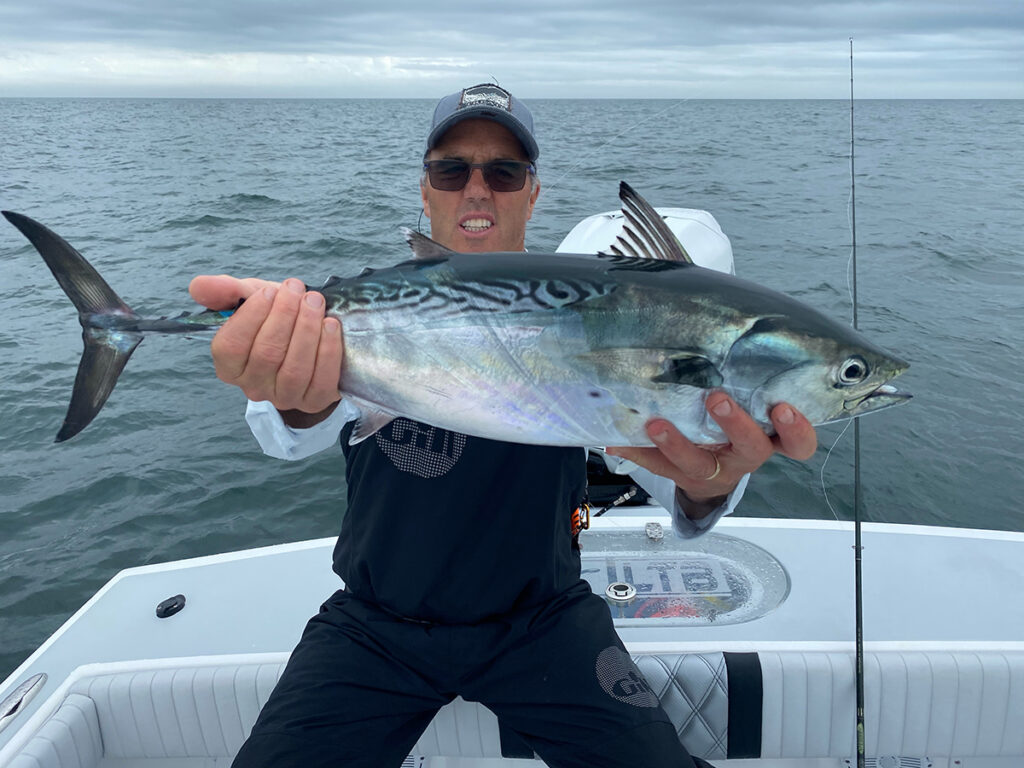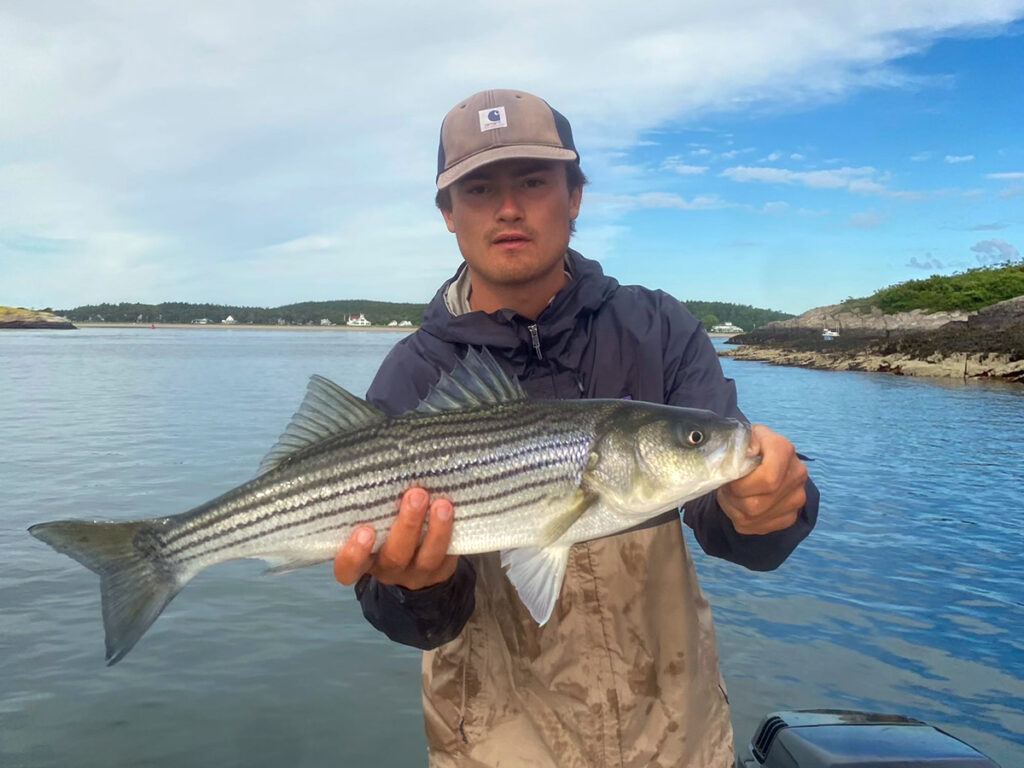 Sam Calagione is a rising senior at Brown University minoring in fly fishing who spends more time on the water than on land. He's been around boats since before he can remember and in the past three years has become a serious angler. He's fished from his home waters of Delaware all the way up the east coast and enjoys standing in a trout stream as much as the salt. In the summer months though, there's nothing more exciting than showing people the abundance of life Maine's coastal waters have to offer.
Rates
Hours of Operation 4 hours – $500 + tip
Hours of Operation 6 hours – $700 + tip

Maximum fishing party is 2 people
Additional passengers + $125
Additional hours + $200
Custom Trips Also Available – contact with inquiries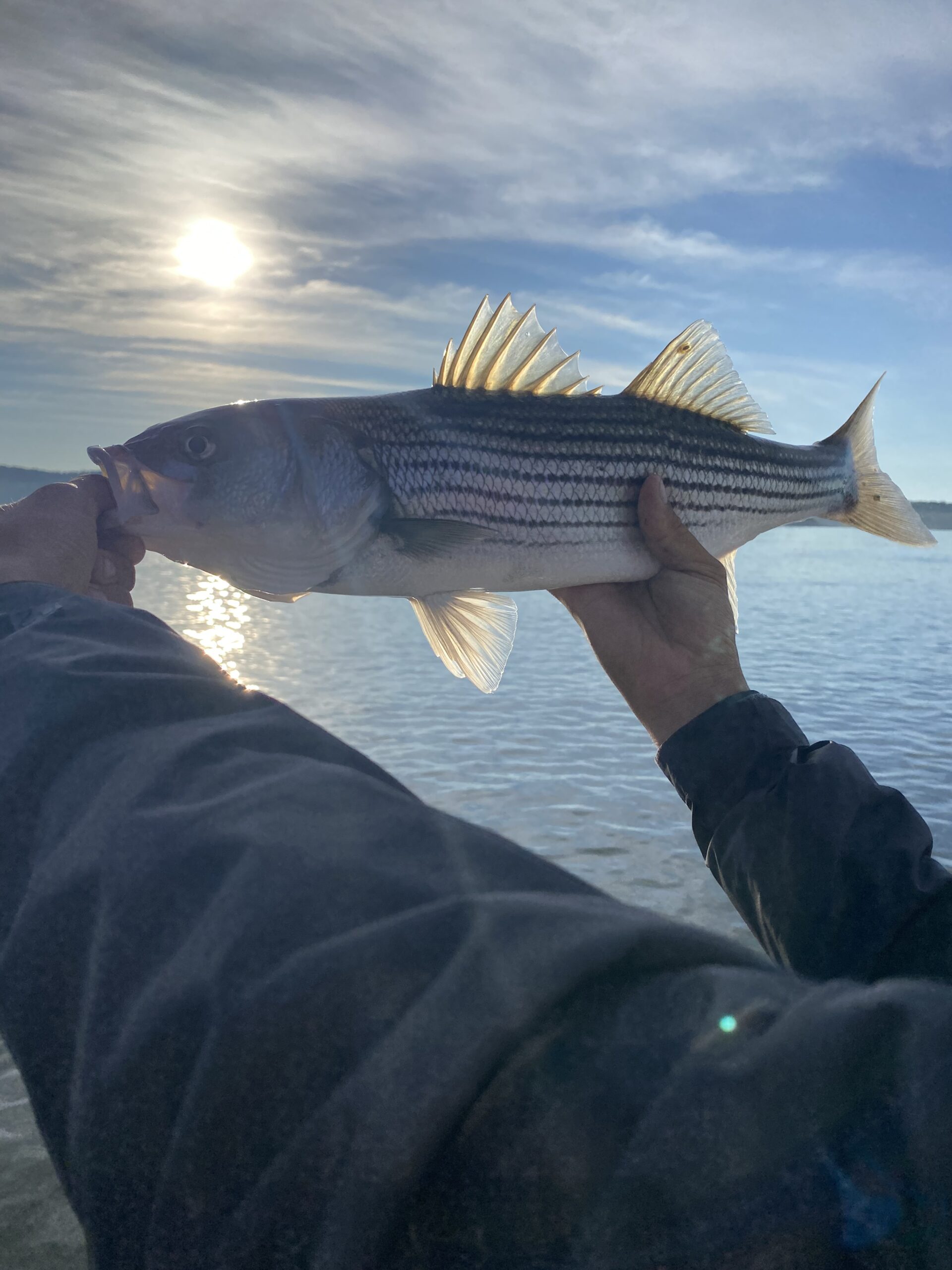 What to Bring:
When I first came to Maine, an old sailor once told me "if you don't like the weather up here, just wait twenty minutes." Because of the mixing of offshore currents, the coast of Maine has some temperamental weather. It could warm up in an hour and start raining the next hour. It's smart to always be prepared for possible weather changes when on the water.
Water
Lunch/Refreshments
Sweatshirts and Sweatpants
Rain Layers
Sunscreen
Bug spray
Hat
A Mask
We have a cooler onboard that you can store some of these things in.
*No hard liquor
Check out where we are in Boothbay, Maine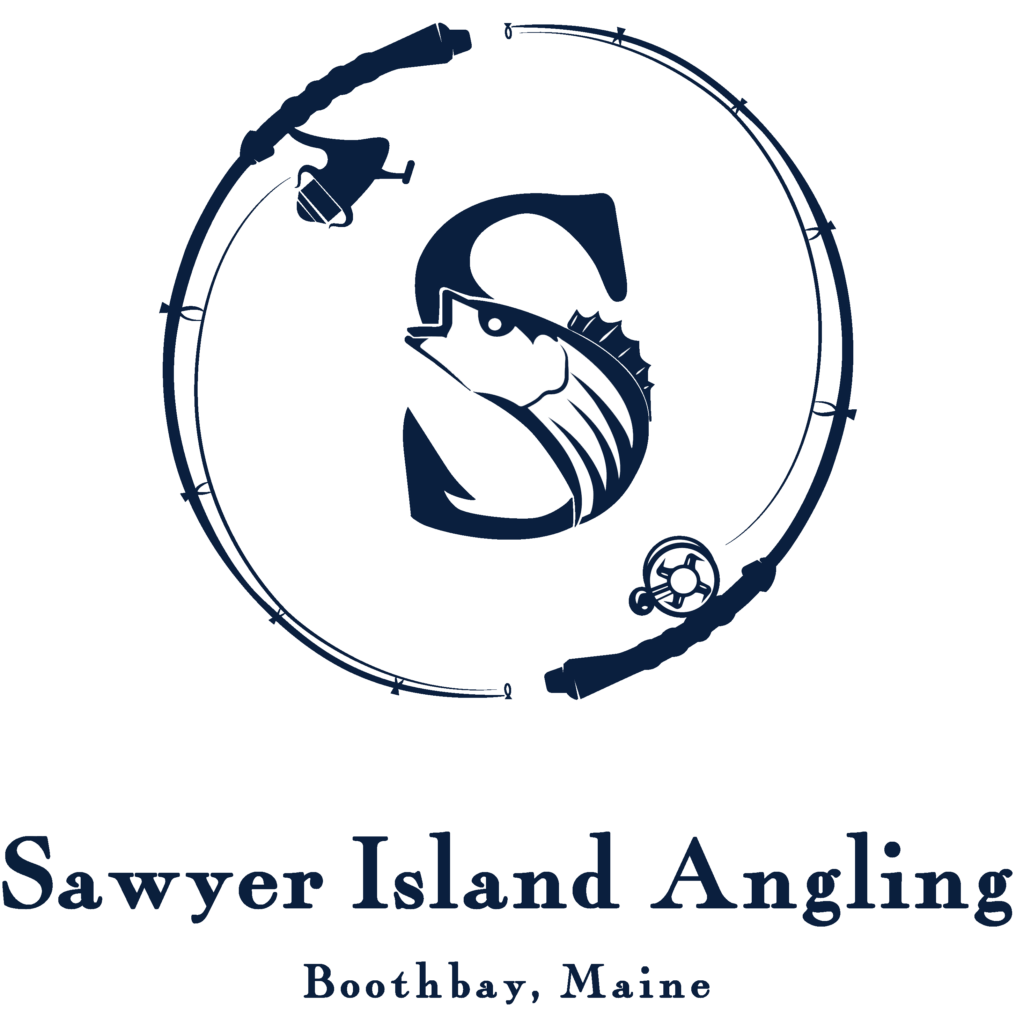 Sawyer Island Angling
Knikerbocker Park
(207) 400-0553
[email protected]
Hours of Operation
7 days a week!
Contact us for time slots